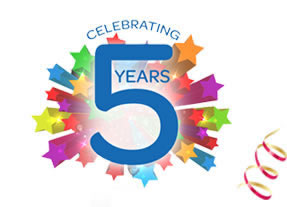 We would like to cordially invite you to Georgia's House "Open House" on Tuesday, May 3rd from 10:00 am- 4:00 pm. (Drop in when you'd like, of course!).
We would like to you see the impact your support has had on hundreds of women and children as well as the larger impact on our community. We'll have light food and drinks. We would love to show you our new flooring, not to mention our remodeled kitchen. The ladies have loved it and it has made our place much better.
Our real impact has been on the ladies and children that have come through our shelter. We provided 5,682 bed nights in 2015 alone!. We should be able to provide even more in 2016.
The open house is celebrating our 5th anniversary! It also coincides with The Kitsap Great Give.
The Kitsap Great Give is a 24-hour, online giving event organized by the Kitsap Community Foundation and Presenting Partner, the United Way of Kitsap County, for the benefit of the greater Kitsap area.
On May 3, 2016, from 12:00 am to 11:59 p.m. Anyone can go to our Kitsap Great Give page and donate to Georgia's House. All donations made during the Kitsap Great Give will be proportionally matched by a local bonus pool. That means your donation will go even further!
Funding from this event will help to keep the lights on and water flowing. It will allow us to be an active participant in the war against homelessness and poverty.
*All donations are tax-deductible in their full amount (prior to any fees).*
Thanks to the sponsors of the Kitsap Great Give: